Various Types of Business Partnerships for Company Registration
Submitted by

b2digitalmedia_admin

on Wed, 09/13/2017 - 11:41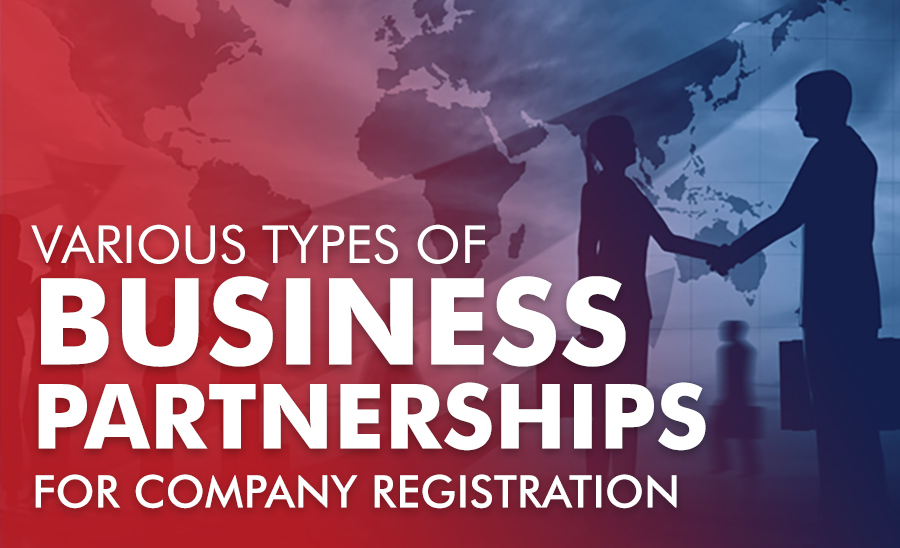 If you want a company registration in Thailand for your business, a number of partnerships can help you with that. It is ideal to set up a Thai branch related offices for your international business to take a shot at the various tax advantages and business opportunities that will be available for you.
Types of Partnerships Vital for your Company Registration in Thailand:
Ordinary Partnerships. With two owners, you can easily establish this business partnership in Thailand. They are not obliged to sign up with the Commercial Registration Office but tend to do so if needing to be taxed as a juristic individual. Being registered as ordinary partnerships, they are required to present financial statements yearly and settle corporate taxes. If not, the partner's individual tax returns go along with the report of income.
Sole Proprietorship.  Although some foreign investors are not allowed to put up a sole proprietary business without BOI approval, some US citizens ally themselves with the Department of Business Development US – Thailand Amity Treaty, allowing sole proprietorship for them in other industries.
Thai Partnerships. Registered with the commercial registration office, Thai partnership's registration fee is assessed from a single percent of registered capital.
LLP - Thai Limited Liability Partnership. This is another type of Company Registration in Thailand Partnership has two types of partners. With the General Partnership being fully responsible for the financial responsibilities and operation of the business while the Limited partnerships take on the opposite, for they are not allowed to run the operation of the business but the amount of liability they have is limited to what their contributions to the LLP. The Commercial Registration office requires Thai LLPs to be registered and taxed as juristic persons with the added presentation of every 12th-month financial statements.
Thai Limited Companies. Basic types of corporate partnership governed by the Thai Commercial and Civil Codes. Private Limited Companies have an option of being Public Limited companies or, if they want to go public, then not all they have to do is to offer stock publicly or remain private. The Articles of Association and the Memorandum of Association are both required registrations of every private limited company.
Three shareholders are required at all times by the law, with the shareholder's liability depending on the shares' per values unsettled amounts. If in case 49% of shares are owned by a foreigner then he is liable for the Alien Business Act Restrictions.
 Strict financial requirements are being followed by limited company registrations in Thailand. With small limited companies being exempt from the requirement of having financial statements auditor-certified, shareholders-approved and file with the Revenue and Commercial Registration Departments.
To be registered, 3 promoters are needed by the company. These promote need to be at least twenty years of age and have a single share in the business while not being exclusive to Thai citizens.
We hope that with the relay of these different types of partnerships focused around Company Registrations in Thailand, you will find the establishment of your investments in the country to be proper and civil with accordance to the Thai business law.
For more information, please visit Tilalegal.com